Soluções IBM Business Analytics
PSE, as an IBM business partner specializing in Business Analytics, markets and provides technical support and consulting services for IBM SPSS and Cloud Pak for Data software solutions.
Learn more about IBM Business Analytics Solutions
IBM SPSS Statistics
for statistical analysis of data
IBM SPSS Amos
for analysis of structural equations
IBM Cloud Pak for Data
for processing and analyzing data in the cloud in a fast and efficient way
IBM SPSS Statistics
It is the most used statistical analysis software worldwide and also in Portugal. It is used in all stages of the data analysis process – importing and transforming data; statistical analysis; graphical representation and production of results tables.
IBM SPSS Modeler
It is a Data Science and Machine Learning solution that helps companies increase the efficiency of operational tasks related to data analysis by creating predictive models in a simple, fast way and without the need for programming. It is a solution that uses Data Mining and Text Mining techniques.
IBM SPSS Amos
For analysis of structural equations. You can quickly build explanatory models of behaviors and attitudes that realistically reveal any existing relationships, however complex they may be.
IBM Cloud Pak for Data
Solução nativa da Cloud para aumentar a rapidez e a eficiência do tratamento e análise de dados.
Learn more information about IBM SPSS version 29.
PSE was once again recognized as an IBM Gold Partner by IBM: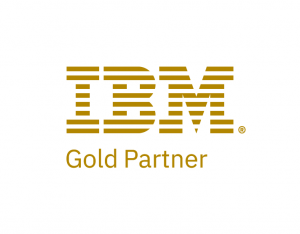 Training
PSE offers 6 courses. The courses are divided into several modules. They will be taught in person at PSE facilities or online via teams by a certified PSE consultant.
PSE is able to design personalized training plans for each client. With each request we will carry out a survey of training needs based on which we will present a training proposal specifying times, contents, location and price.
Knows the PSE Training Catalog for 2023
PSE Training Information: